THE SCORE is a short play with big energy full of highs and some pretty common challenges, set at the scene of a football knockout carnival. It's all about football, friends, hook-ups and sexual health
The story starts with Billy, a champion local footballer. On the night before the big game he hooks up Sam, someone he's only ever seen from a distance. What happens after is anyone's guess…
Get involved!
We are seeking First Nations audiences for The Score when we visit Swan Hill and Mildura from Monday 4 September to Saturday 17 September. Your voice will be important in helping us finish the play's script in a yarning circle after the show!
THIS PROJECT IS BIGGER THAN A PLAY
The Score has been developed with actors based in Melbourne - as well as with Wemba Wemba, Wadawarang and Gunditjmara people to strengthen local community connections in Northern, Central and South West Victoria.
The Community audience are invited to yarn with the cast after the show. For those that really want to get involved in the message and want to skill-up in theatre-making, there will be free workshops in the same week to create new scenes, characters and storylines for THE SCORE.
How's that? Together we can create an even bigger show, made by the community, for the whole community to enjoy at the end of the week.
There will be opportunities for those who want to explore acting and/or dance, music and theatre tech production, or writing and storytelling for any sized audience.
HOW IT WORKS
STEP 1 ‌Next, The‌ ‌Score‌‌ ‌will‌ ‌be‌ ‌performed‌ ‌in‌ ‌Community‌ ‌-‌ ‌at‌ ‌schools,‌ ‌health‌ ‌service‌ venues ‌or‌ ‌youth‌ ‌groups.‌ Audience‌ ‌members‌ ‌will‌ ‌be‌ invited ‌to‌ ‌participate‌ ‌in‌ ‌the‌ ‌yarn‌ ‌at‌ ‌the‌ ‌end‌ ‌of‌ ‌each‌ ‌show,‌ ‌including‌ ‌discussion‌ ‌about‌ ‌what‌'s ‌next‌ ‌for‌ ‌the‌ ‌characters.‌ Those in the audience who want to take it next level and upskill in theatre-making, will be‌ ‌encouraged‌ ‌to‌ ‌join‌ ‌the‌ ‌rehearsals‌ ‌for‌ ‌a‌ ‌drama‌ ‌residency,‌ ‌where‌ ‌the play ‌will‌ ‌be‌ ‌developed‌ even further ‌-‌ ‌based‌ ‌on‌ the original ‌‌The‌ ‌Score‌‌ ‌scenes.‌ ‌The‌ ‌group‌ ‌will‌ ‌add ‌their‌ ‌own‌ ‌storylines‌ ‌and‌ ‌character‌ ‌ideas‌ ‌over‌ ‌the‌ ‌next‌ ‌3-5‌ ‌days‌ workshop style - with plus sexual health support workers there to help keep the message on track. ‌Together they'll bring in new‌ ‌characters‌ ‌and‌ ‌storylines‌, to ensure everyone that should be represented is included in the final play. These Community‌ ‌participants‌ ‌can also bring‌ ‌their‌ ‌own‌ ‌skills‌ ‌to‌ ‌the‌ ‌project,‌ ‌whether‌ ‌they‌ ‌are‌ ‌interested‌ ‌in‌ ‌dance,‌ ‌music,‌ ‌visual‌ ‌art,‌ ‌theatre‌ ‌-‌ ‌all‌ ‌skills‌ ‌can‌ ‌be‌ ‌incorporated‌ ‌in‌ ‌the‌ ‌project‌. Plus the workshops will skill up the team ‌in‌ ‌storytelling,‌ ‌theatre‌ ‌performance,‌ ‌and writing.‌ ‌ ‌
STEP 2 The final play will be performed to a whole new Community audience at a local venue such as a footy club or community centre. ‌Through the development, the team will learn all about getting‌ ‌tested,‌ ‌using‌ ‌protection,‌ ‌positive‌ ‌sexuality,‌ ‌decision‌ ‌making,‌ ‌practical‌ ‌solutions‌ ‌and‌ ‌the‌ ‌potential‌ ‌for‌ ‌all‌ ‌community‌ ‌members‌ ‌to‌ ‌be‌ ‌'community‌ ‌heroes'‌ ‌when‌ ‌it‌ ‌comes‌ ‌to‌ ‌sexual‌ ‌health‌.
ILBIJERRI's PARTICIPATORY THEATRE MODEL
ILBIJERRI's participatory theatre model pushes our social impact work further by centering the work on participants' stories and experiences, giving community members ownership over material being explored, and agency in discovering culturally safe ways to reduce stigma and address health. Our methodology privileges Indigenous knowledges and cultural values, emphasising the cultural determinants of health in addressing best practice in public health.
ILBIJERRI is working closely with The University of Melbourne Dean's Research Fellow (Dr Sarah Woodland) and the Centre for Excellence in Rural Sexual Health to track our progress..Dr Woodland's research addresses gaps in evidence, program design, and research evaluation methodologies for effective health promotion and education among Aboriginal and Torres Strait Islander peoples in Australia. This research partnership has the capacity to inform current strategies being developed at Federal and State level for Aboriginal and Torres Strait Islander communities, with potential to influence public health and related policy settings.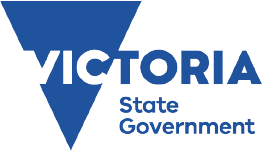 This project is supported by the Victorian Government through the Department of Health.
---